Manual labeling processes create food safety risks
Food preparation labeling in restaurants and other foodservice industries is a critical aspect of food safety. But it's easy to mislabel products, write down incorrect expiration dates, mislabel allergen information, or make other mistakes that introduce potential threats that can put your organization and customers at risk.
Improving the safety and execution of food prep labeling
Foodservice operators use Zenput Labels to ensure products and ingredients are always labeled with accurate details, expiration dates, and allergen information - all while saving employees time.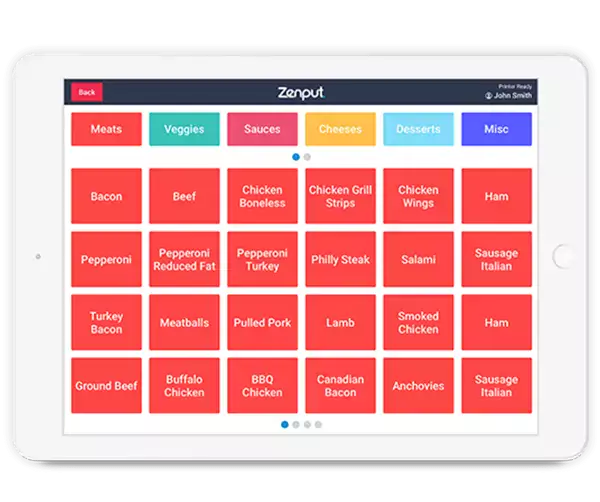 Centrally managed, cloud-based ingredient lists
From the Zenput Labels mobile app, store employees select from a predefined list of products and ingredients to print food prep labels, ensuring items are identified correctly.
Automatic expiration date calculations
Expiration dates are automatically calculated based on the product selection and the current date and time, mitigating the chances of serving expired food and other risks.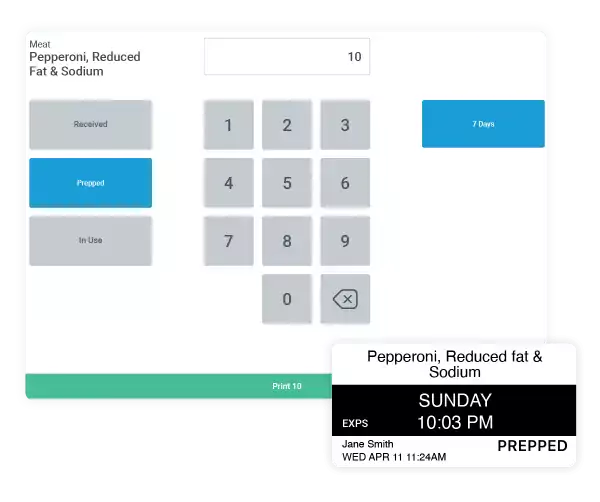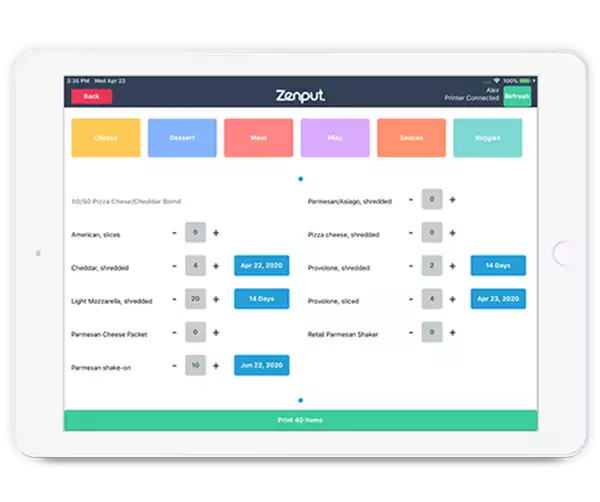 Bulk and individual label printing
Whether you're printing labels for multiple products at once or printing single labels for one ingredient, the Zenput Labels app makes it easy to print in bulk or individually. 
Reporting and data about printed labels
Reporting in the Zenput Labels dashboard shows operations leaders whether labeling is being done correctly and on time, with data showing labels printed by day/time, location, ingredient, and more.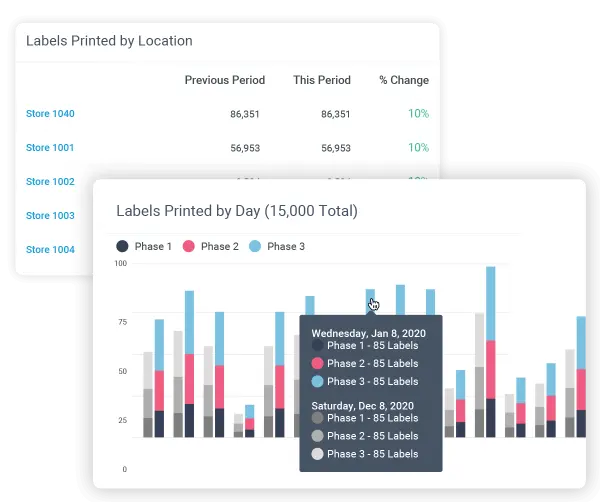 Part of the Zenput Connected Store
Boost team productivity and the quality of execution through automation and connected IoT devices.
The Zenput Connected Store is a suite of IoT device solutions that connect to our core operations execution platform, including: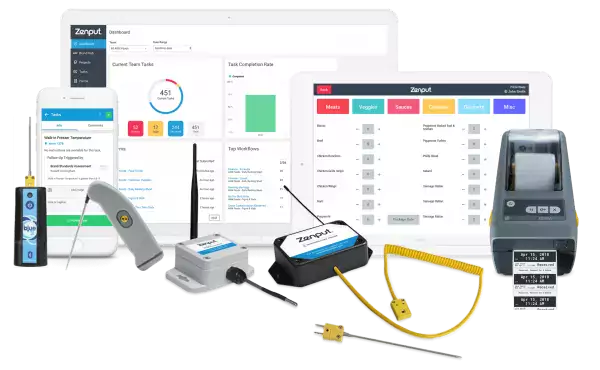 Zenput Labels allows us to easily update product lists across all our stores, the labels are easy to read, and the app is really intuitive. And the labels don't leave residue!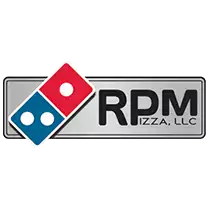 Stephanie Siegwald
Operations Development Director, RPM Pizza (Domino's franchisee)