The ops execution visibility challenge
Multi-unit operators are challenged to not only oversee every location effectively, but to make informed investments and decisions that will have the most impact on operation-wide performance.
Data-driven leadership and decision making
Operations leaders use reporting and insights within Zenput to oversee performance across every region and store, make data-driven decisions, and prioritize opportunities for improvement.
Know what's happening across the operation with real-time reporting
View reporting and dashboards to see which tasks and procedures have been completed across the operation, or drill down to reports or submissions at the region or store level.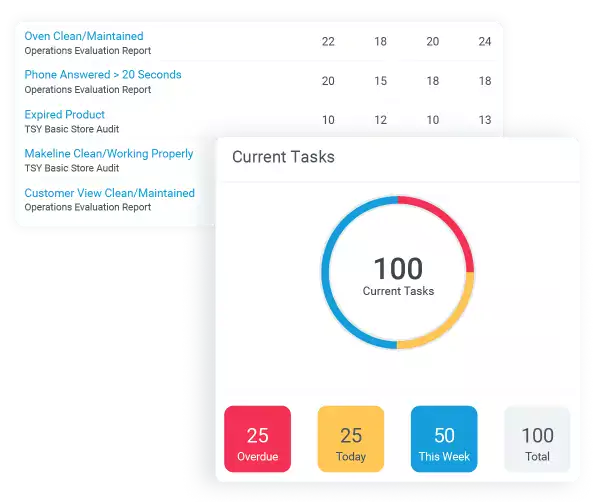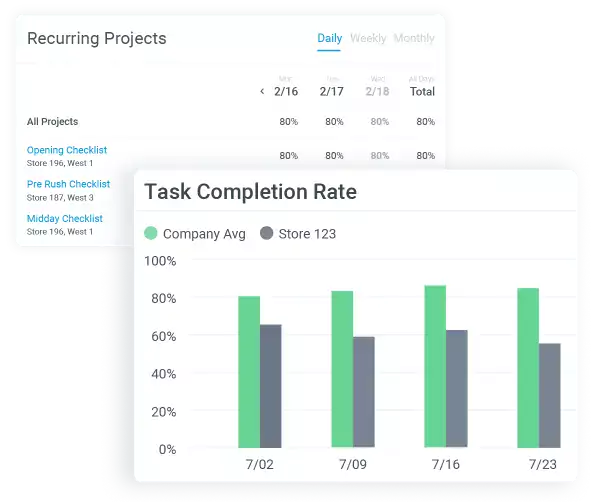 Identify top performers and opportunities for improvement
Compare scores, completion rates, and other performance indicators to easily surface coaching opportunities for specific stores or identify top performers by different criteria.
Address operation-wide issues early
Identify the most common problems impacting stores, such as poor food safety audit scores or a high number of temperature exceptions, and address the issues before they become larger problems.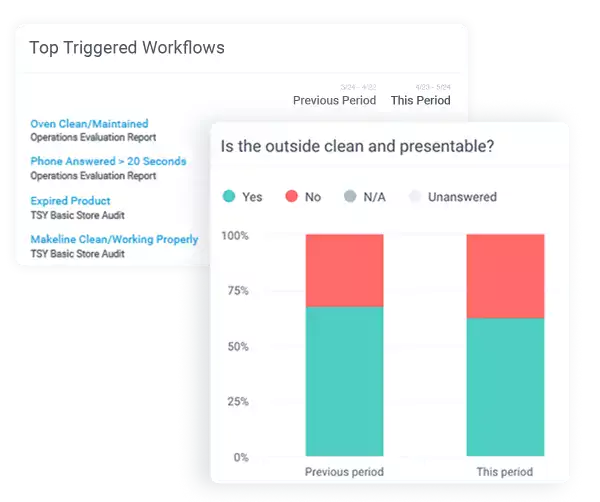 With Zenput, we are gaining actionable insights about our business that we never had before.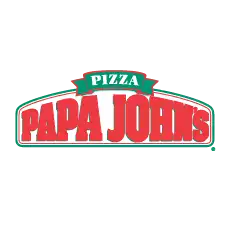 Bruce Ogle
VP of Operations, JNE Inc. (Papa John's franchisee)