Holding teams accountable for great work
Whether it's for a food safety check, brand standards assessment, or store walk-through, hold each store accountable for completing procedures correctly and on time. Gain real-time visibility into whether or not work is done, compare cross-store performance, and prevent issues from slipping through the cracks.
Make audits mobile and more impactful
Field and ops leaders use Zenput for audits to improve how data is captured, automate follow-ups and corrective actions, and make reporting easy.
Digitally capture rich, useful audit data
Field managers can digitally capture important data such as quality photos, temperature readings, waiting times, ratings, and more from any mobile device.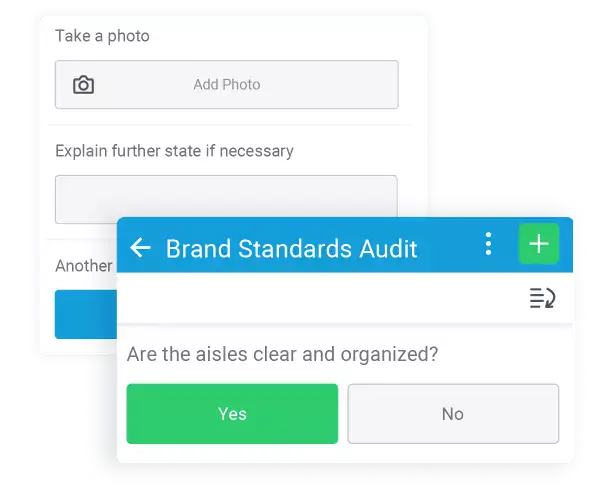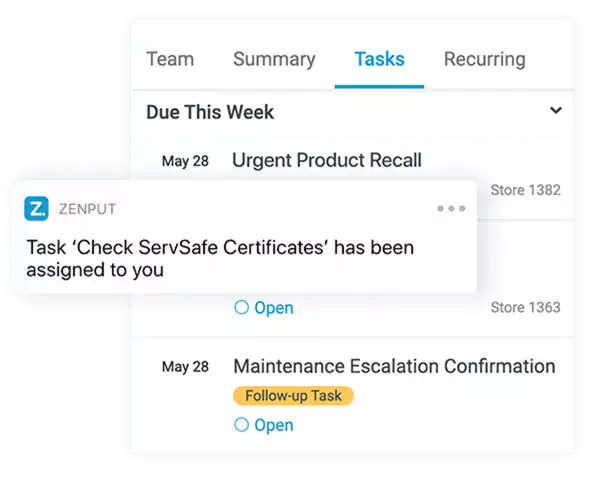 Automatically assign and track corrective actions
As audit answers and scores are submitted, follow-up tasks are instantly assigned to store managers to prevent issues from slipping through the cracks. Field managers receive alerts for critical issues, and are notified after issues are resolved.
Reveal actionable insights and trends from digital audits
View historical submissions and track each store's audit performance over time to identify recurring issues and track improvement or coaching opportunities.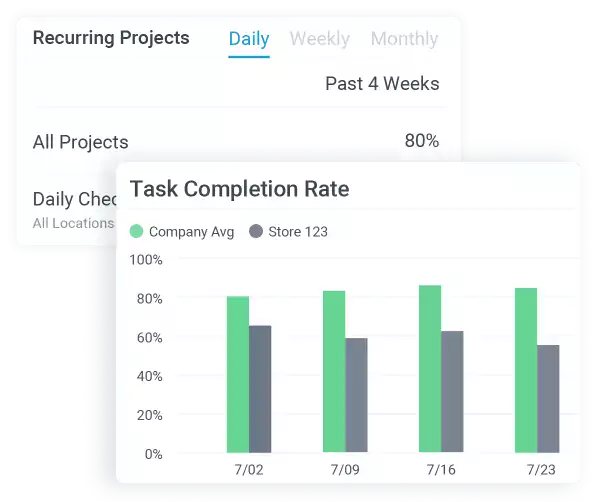 Before Zenput, we were hoping the stores sent their daily inventory information, hoping they were doing the accurate counts, and hoping they were sending the discrepancy reports. Now with Zenput, we have proof that these things are happening.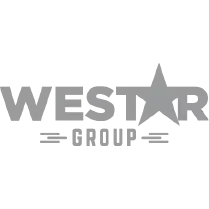 Cindy Kelchen
District Manager & Training Manager, Westar Group (Hardee's franchisee)